my-public-journal asked: Can't believe I just found this blog... I'm so happy right meow.. I love foxes. My gamer tag was sirfox.. Fuck yeah ;D Yeah sorry I just really like foxes.. .-.
ha ha don't apologize! foxes are super great. spread the love! 
Sleepy fox watercolour at my new etsy shop, please check out my paintings and screenprints! https://www.etsy.com/uk/shop/PrintKitchen
Fox art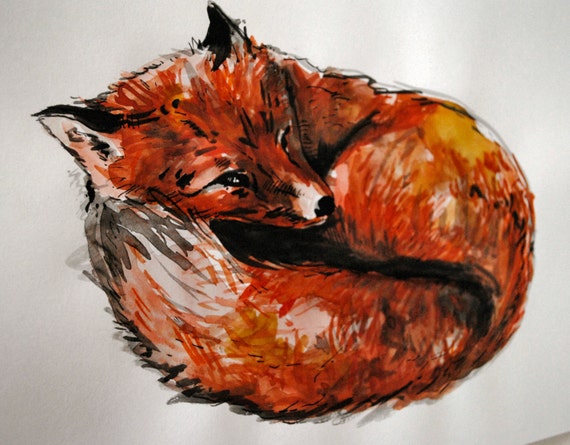 I love foxes and thought you might want to see some of my fox art!
https://www.etsy.com/uk/listing/180298543/fox-watercolour-original-a4-free-uk?ref=shop_home_active_19
Anonymous asked: what do you love about foxes and why did you dedicate your blog to them? :)
have you ever seen a fox? need i say more? they're just cool. 
Anonymous asked: how many foxes are there
a lot i guess. i've never really gone out and counted them all or anything. 
Anonymous asked: What does the fox say?
nothing really. they just act cute mostly. 
Some foxes doing the fox trot

buy them here: www.etsy.com/shop/michiscribbles